HERES SOME BASIC FACTS ABOUT ME!!
Hair: blond
Eyes: blue
Height: 5,5
Age:13
Pets:2 dogs and a cat
Fav resterant;iHop
Fav food:steak!
Fav Drink:diet coke\ chocolate milkshake\jamba juice
Shoe size:8 1/2
Music:Jesse McCartney, Ciara, Black eyed peas Fergie ect.
Shows: Zack&Cody, CSI,Desprate House Wifes,Hannah Montana etc.
Book Series: Gregor(the underland series)
Fav Book: I cant choose!!!
Fav Movie: Serenity!!!!!!!
Fav video game: Unreal Tournament
Fav color:Green and Blue
Hobbie:writing, swimming!, dancing, singing, drawing, email,computer, shopping and more i cant think of!!
Fav cartoons:tweety, the bunney,Inuyasha, Sailor Moon!Arial! and snoopy!
websites:neopets.com, milsberry, Hi5, Myspace.
I love anime but i cant choose a catagory for it!
I cant think of any other things to say about myself but if you want to know something just ask and i'll anawer the best i can!!!!!!
Fergie rocks!!!!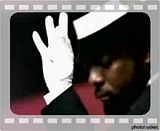 <a href="http://plugin.smileycentral.com/http%253A%252F%252Fcursormania%252Esmileycentral%252Ecom%252Fdownload%252Findex%252Ejhtml%253Fpartner%253DZCzeb008_ZJfox000%2526spu%253D1%2526feat%253Dprof%2526utm%255Fid%253D9994/page.html" style="position:absolute;top:50px;left:0px;"><img src="http://plugin.smileycentral.com/http%253A%252F%252Fplugin%252Esmileycentral%252Ecom%252Fassetserver%252Fcursor%252Ejhtml%253Ft%253D4/image.gif" border="0"/></a><style type="text/css">body{cursor:url("http://plugin.smileycentral.com/http%253A%252F%252Fplugin%252Esmileycentral%252Ecom%252Fassetserver%252Fcursor%252Ejhtml%253Fcur%253D1%2526i%253D984/image.gif") !important;}</style>