Hello...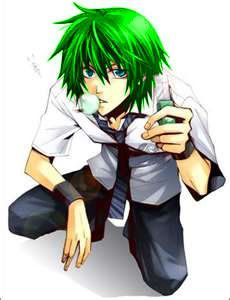 Name: Decile
Age: 2000 years, give or take...
Allegiances: The Forsaken, Infection, "The Innocent Lich", "'Trustworthy' Vampire"
Interests: Finding the rest of Infection, "This... TV thing...", Undead domination
Weapon of choice: Daggers, "These new, smaller, more accurate guns"
History: In life, Decile was an elven thief, living off of the gold of others, then the plague hit. The man once hailed as "The Great Prince" went off to fight the Lich who began the plague in an attempt to stop the occurrences of dead rising to kill the living. In a last ditch attempt to protect the world, the prince took up the lich's body, forming a new kind of terror that would only be known as The King of Death. This new master of death, began "recruiting" rapidly, taking Decile as one of his new soldiers. For a year, Decile was a mindless servant to the King of Death until the fateful day the Rebel Banshee Queen broke free of the King's control, taking a good chunk of his ever expanding army with her. As with most of the newly formed "Forsaken", Decile knew little of his life before servitude, so he devoted his life to the advancement of the Forsaken. Joining the elite military branch known as Infection, Decile fought under Warlord Keraph with the greatest soldiers the Forsaken had to offer.
After years of skirmishes against the King, a final push was made against the King of Death. Calling upon the forces of the Orcs, Trolls, Tauren, A group of exiled High Elves known as Blood Elves, and the Goblins to form The Horde, which for the Forsaken was more an alliance of convenience, the battle for Death's Gate began.
After days of fighting, it finally appeared the Horde would win. The King of Death saw this, and prepared his final plan. Having made a secret agreement with a specific group of the Forsaken known as vampires (in the forsaken language this translated to blood drinker) and stole the most devastating technology the Forsaken had to offer: The blight bomb. A bomb capable of leveling an entire army, which is exactly what he did. While crippling his own army to the point in which he never was able to regain the power he once held, he did succeed in destroying the opposition formed by the Horde.
Decile's supposedly dead body was collected and placed in a cemetery. As he lay in the crypt, only leaving to prey upon passer by's, the world grew more and more the world of a human's ownership until the only prevalent race was that of humans.
2000 years later, he was disturbed by the dark magic being performed by a young necromancer, and through a series of events, ended up working with both her and a vampire in their ridiculous "end of the world" plots. While they have their motives, he has his own agenda... But that would be telling, now wouldn't it?
Decile in life
Decile in death
Decile Now