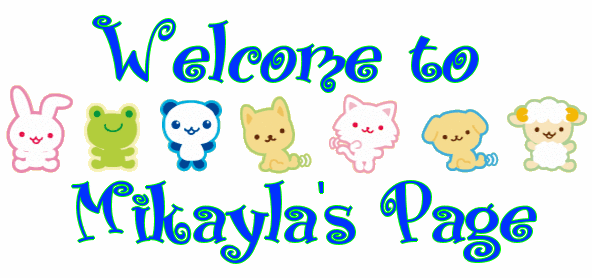 Mommy.. Johnny brought a gun to school,
He told his friends that it was cool,
And when he pulled the trigger back,
It shot with a great crack.
Mommy, I was a good girl, I did What I was told,
I went to school, I got straight A's, I even got the gold!
But Mommy, when I went to school that day,
I never said good-bye,
I'm sorry Mommy, I had to go, But Mommy, please don't cry.
When Johnny shot the gun, He hit me and another,
And all because Johnny, Got the gun from his older brother.
Mommy, please tell Daddy; That I love him very much,
And please tell Trevor; my boyfriend; That it wasn't just a crush.
And tell my little sister; That she is the only one now,
And tell my dear sweet grandmother; I'll be waiting for her now,
And tell my wonderful friends; That they always were the best;
Mommy, I'm not the first, I'm no better than the rest.
Mommy, tell my teachers; I won't show up for class,
And never to forget this, And please don't let this pass.
Mommy, why'd it have to be me? No one deserves this,
Mommy, warn the others, Mommy I left without a kiss.
And Mommy tell the doctors; I know they really did try,
I think I even saw a doctor, Trying not to cry.
Mommy, I'm slowly dying, With a bullet in my chest,
But Mommy please remember, I'm in heaven with the rest.
Mommy I ran as fast as I could,
When I heard that crack, Mommy, listen to me if you would,
I wanted to go to college, I wanted to try things that were new,
I guess I'm not going with Daddy, On that trip to the new zoo.
I wanted to get married, I wanted to have a kid,
I wanted to be an actress, Mommy, I wanted to live.
But Mommy I must go now, The time is getting late,
Mommy, tell my Trevor, I'm sorry but I had to cancel the date.
I love you Mommy, I always have, I know; you know it's true,
And Mommy all I wanted to say is, "Mommy, I love you."
In Loving Memory of The Columbine Students Who Were Lost
Please if you would,
Pass this around,
I'd be happy if you could,
Don't smash this on the ground.
If you pass this on,
Maybe people will cry,
Just keep this in your heart,
For the people who didn't get to say "Good-bye".
Now you have 2 choices,
1) Pass this on, and show people you care, repost as "Try Not To Cry" 2)
Don't send it, and you have just proven how cold-hearted you really are
READ THIS:
Isn't it funny that when you go to the shops with your friends,
you look down at the person with black jeans and studs but smile
at the girl wearing a mini with a t-shirt that
barely covers anything?
Isn't it funny you can change your music taste to impress a guy but when it comes to a girl who likes her own music and has her own style, you give her a mouthful?
Isn't it funny that a guy can get away with being a "gangsta" but the emo gets a mouthful from everyone?
Are you laughing?
Isn't it funny how an emo can be quiet all through the week but gets more shit from everyone than the girl who sleeps around and sells her virginity?
Isn't it funny that you don't mind your friends drinking or smoking but the minute someone mentions emo music you can give them a lecture on melodramatic teenage outcasts?
I'm not laughing.
It's so funny that you and your friends can make a girl's life hell and not know anything about the silent battle she might be fighting.
Isn't it funny that you can call emos, punks, and goths the retards but still manage to get through your day without an inch of guilt in your heart?
HOW YOU CAN CALL A PERSON A POSER? HOW CAN YOU SAY "YOUR NOT EMO" OR "ATTENTION SEEKER" WITHOUT SPENDING A SECOND TRYING TO FIGURE OUT WHY THERE ARE CUTS ON THEIR WRISTS AND WHY THEY SPEND THEIR LUNCHTIMES CRYING INSTEAD OF LAUGHING WITH HER FRIENDS?
Keep on laughing.
Isn't it funny how you can say and do all this without any idea of what is going on in this person's life...
Without knowing her situation with her friends...
Or her family...
Or her LIFE?
BRAVE ISN'T GOING UP ON STAGE AND STRIPPING.
BRAVE IS NOT SAYING A SPEECH...
OR DUMPING YOUR BOYFRIEND.
BRAVE IS...
GOING TO SCHOOL EVERYDAY AND NOT-FOR A SECOND-CARE WHAT THE WHORES AROUND YOU ARE SAYING ABOUT YOUR CLOTHES.
IT'S LISTENING TO YOUR OWN MUSIC AND BEING PROUD OF IT.
IT'S GOING THROUGH EVERY DAY WITH THE THINGS PEOPLE SAY TO YOUR FACE AND BEHIND YOUR BACK AND YOU STILL KEEP QUIET.
IT'S KNOWING WHAT YOUR "FRIENDS" ARE SAYING ABOUT YOU AND STILL CALLING THEM YOUR FRIENDS.
BRAVE IS KNOWING THAT TOMORROW ISN'T A BRIGHT AND HAPPY FUTURE.
IT'S ANOTHER DAY OF BITCHING AND DODGING RUMORS