hey my name is chayanne but most ppl call me chay!!
if u havent notice i LOVE joe jonas!!! he is hot!!
i am a rele big fan of the jonas brothers! if u hate then watever
but if u love them we cood totally be best frends lol! they are the hottest guys in the whole world! my myspace profile is filled with joe jonas pics!! so ya that pretty much it!!!
The best guys ever!! Joe<3 Kevin and Nick!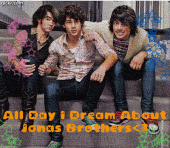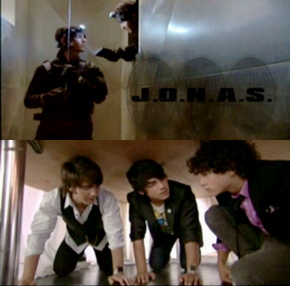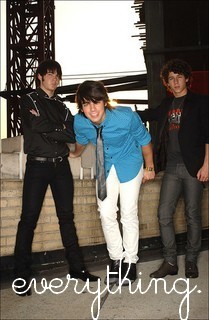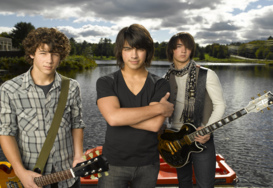 Like i sayed b4 i love joe soooo much<3 he is the sweetest guy ever n i hope i can meet him one day.. he has the prettiest eyes n the hottest smile ever. every time i see him i smile n blush n scream soo loud my mom gets mad lol! i am one of his biggest fans ever.. i kno everything about him u can even ask me question about him n i wood proably get them all rite<3