Likes mmm?
Wellllllll, I like sharpies, reading, writing, and making icons :)
I'm obsessed with Twilight (lolz) and I got my friends into liking it too. I like Music and kicking people's asses. Mess with me, and you may have to face an angry boyfriend too :)

Dislikes eh? Well, this WILL be longer...by a mile lolz. mmmm things I hate...Posers, leachers, Voyers, Miley Cyrus (SHE RUINED MUSIC!) people who think I would like them if the cut like me (I cut because of an addiction, not because I want to, I am my own person) People who love to make lies about other people, Getting up too early, That I worry over people too much and worry enough about me (my friends always have to tell me to stop babying them lolz) People who like to flame other people or leave mean messages (I'm one of the people that would swear you out for that...so...FLAME AT OWN RISK! lolz)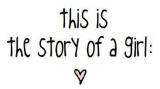 mmmm, how bout I just put done facts? It would be a lot easier then giving you my WHOLE boring story :)
I was born April 26,1996 in Sacramento California
I have two older brothers and a wonderful Boyfriend
I have two dogs that could eat you :)
I love being random and I like the rain
I'm mostly in my room either reading or writing
I have no sisters but I count my doggies as two sissys
I consider my best friend and my boyfriend's younger sister as sisters too
Twilighter....uh, duh :)
People call me Emo because I cut, But I hate labels. I'm just me :)
I can be pretty out there
I can be distracted ea-OH LOOK! A PENNNY! -picks up penny- SHINNNYY! I SHALL NAME YOU BOBBY!......
I think I have OCD (no, not Obsessive Cullen Disorder....I KNOW I have that)
I attend Therapy
I can lose my temper easily
I'm Suicidal
I love love Pandora Hearts, Vampire Knight, and Death Note
I'm a cosplayer
You can call me Alice :)
I'm a proud Pocky Addict (I love Chocolate & Milk flavored)
I'm an Eighth Grader at Preppy J.T (It's sad...)
My favorite Colors are Black, Crimson, and Dark blue
I roleplay for a living
I Absolutely LOVE Anything to do with Vampires
I love my Domo Cup :)
I have the best friends a girl could ever ask for
I love all types of music as long as it has a good beat (And as long as it's not Rap, Techno, or Hip-Hop)
I love Inuyasha, Vampire Kisses, The Twilight Saga, Vampire Academy, and Candy
I'm known as Jasper's Pixie on FanFiction.net
I'm known as DarknessBlinds on Imvu
I find that normal people worry me
Everyone was normal before they met me
I think everything is better with a little bit of black
I hate Pink, Bubble-Gum music, Energetic people, and waking up early
I am on Face Book known as Amanda Mary (You can figure the rest out :D)


10 Miles Wide by Escape The Fate :D
What kind of heart do you have?
My Results:
The Lone Heart
You`re the Lone Heart. You come off as distant when you first meet new people, and first impressions last a long time. Therefore you`re usually found single, or in a very long, committed relationship and haven`t had many partners. It`s difficult for you only because people find you different, which isn`t a bad thing. But when you`re in a relationship, you`re a very loyal person and you always fully appreciate everything that you have. You`re also a great friend, but it might be difficult for you to open up? You`re a mysterious person but once people get to know you, you`re a friend for life. I would stay away from the Strong Heart and the Free Heart. They`re both a bit different and things wouldn`t work out so well. If with someone like this, the relationship probably won`t last too long. You need someone solid, not someone who is flighty and flirty.