Members:

Ginza

Annabelle

Feel free To Add Clickes!


Hey! Welcome to the first EVER kawaii-club newsletter!! Because theres hardly any members it will only be short.
1.Wanted!
Newsletter authors and publishers are needed! By advertising you can help get more members and those positions filled. This is really important however I would like to say thanks for everything you've done already.
2.Contest's!
Currently, on the site there are two contests running. Kawaii Queen and Prize Draw. Both will not close until we get some entries! Please do not use the forms at the moment because I cant find the answers so just answer the same questions on my profile. A new competion is going to be starting which is a graphic competion! Before it starts I will need more members so the competion wont only be between Ginza and, well, Ginza! It will be a kawaii gif comeption. Who ever can make the cutest, kawaiiiest gif will win 3000 points! Maybe you could start preparing?
3.Updates
Just to tell you I WONT be putting update notices on the site as I dont have alot of time to do so. So far new pages, pics and stuff like that have been added.
4.End
Thanks to all people who have joined and may the kawaii be with you!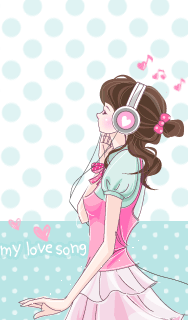 We Support the PETA