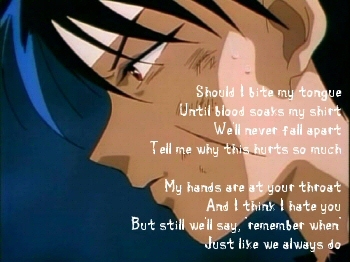 ...I havnt been on in forever I'm RRREEEAAALLLLYYYY sorrryyy

...not srry
Name:
Rin Asakara
Birthdate
havent thought about it yet
my fav anime
yu yu hakusho,inu yasha, all the shojo beat and shoenen jump, wolfs rain fruit baskets, negima,love hina (no i'm not a perv) and of course Final Fantasy and ALOT more!
Birthplace:
ohio
==================================================================
my personality: anything really. i try to be calm in the stuation most ppl freak out in. i'm nice but VERY misceviuos so i get i trouble alot. so most of my friends think im eathir a kitsune miko or a blind ookami samurai
me as my kitsune miko
my ookami samurai
my bro, Renji (older)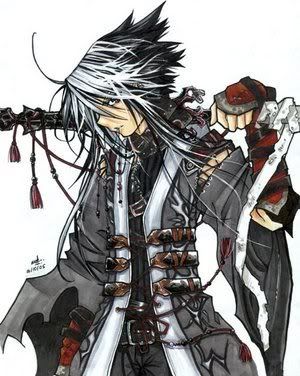 my other bro rychino (There so called twins)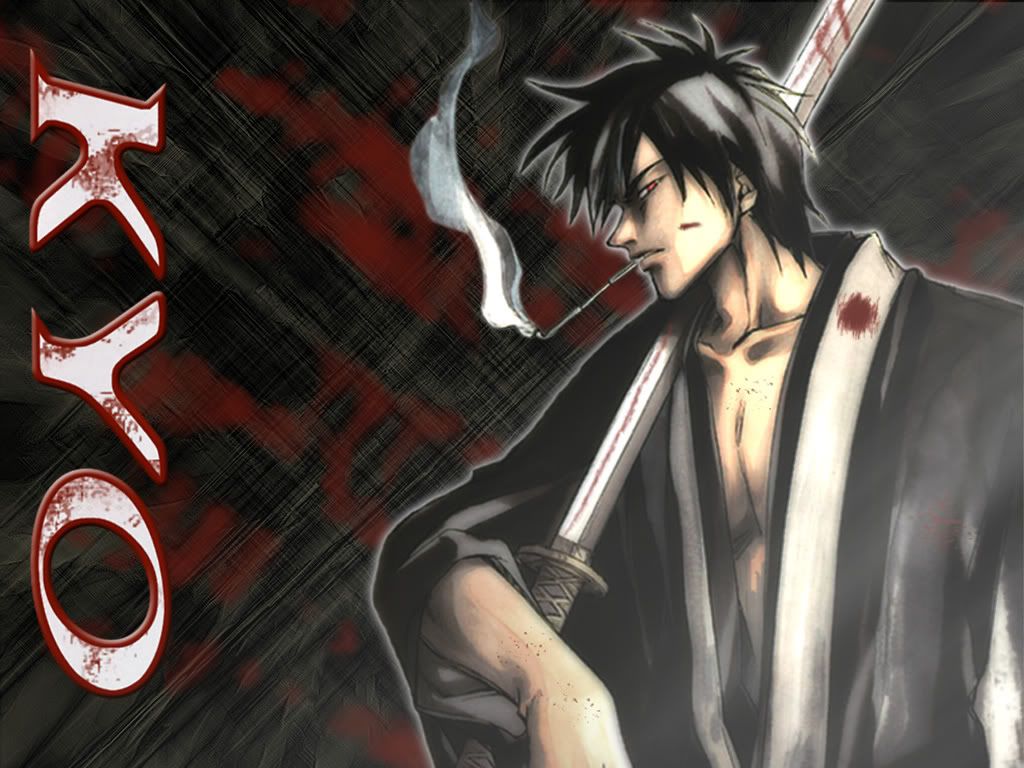 i wish he (kyo)is put he isnt so yeah
and the closet thing i look like in anime even though i have pink hair right now XP
...wait have a sis too...
========================================================================
a things about me is: i love anime i mean L-O-V-E, i like to draw,read,play with animals i love nature, music, fanfiction,...yoai...,snow,rain and some other stuff i dont no or cant remeber
fav. animal: wolfs,kitsune,dragons and any mystical creatures
Height:
4'9"
Your Heritage:
alot of stuff
Your Weakness:
i have no clue
Your Fears:
sesshomaru?oO
Goal You Would Like To Achieve This Year:
go into the world of anime/manga hopefully yu yu hakusho
Thoughts First Waking Up:
What time is it
========== hello==================================================
Your Most Missed Memory:
no comment
Do you get along with your Parents:
not really
Do you like Thunderstorms:
yes...love em
How do you want to Die:
like Yusuke
What do you want to be when you Grow Up:
A manga-ka... and a miko
What country would you most like to Visit:
ireland, egypt, japan, england
my fav elament?
fire & darkness
what langue do you speak?
english,irish,japanese and some what of spanish and german
Is everything really that hopeless & painful?
Even when smiles are all around
Is there really no hope for being hopeful?
When no one comes to pick you when you fall down
Don't cry...give it a chance to begin
When rainbows and blue sky's turn gray
And the blood struck shadows sink in...lay your head down
Lay your head down...and stay
Don't leave for what others have said
That's no reason to end a life
Even though it seems too hard to bare
You have friends in which feelings you can share
Save the blame, you're not dead
Don't let lies be your eyes
Don't cry, lay your head down...there's still hope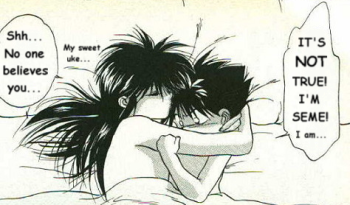 its like a ittle childs....O.O
================================================================================
fav. anime boys:...sesshomaru,demon eyes kyo,kyoshiro,inu yash,hiei,yoko kurama,kyo shoma,shigura shoma,yuki shoma(and any other sohma's i cant think about right now) sanada yukimaru, saribto sasuke, bontamaru,benatora,akira,shinrei,hotaru and alot more yet to come!
Isn't it funny that when you go to the shops with your friends,
you look down at the person with black jeans and studs but smile at the girl wearing a mini with a t-shirt that
barely covers anything?...
Isn't it funny you can change your music taste to impress a guy but when it comes to a girl who likes her own music and has her own style, you give her a mouthful?...
Isn't it funny that a guy can get away with being a "gangsta" but the emo gets a mouthful from everyone?...
Are you laughing?...
Isn't it funny how an emo can be quiet all through the week but gets more shit from everyone than the girl who sleeps around and sells her virginity?
Isn't it funny that you don't mind your friends drinking or smoking but the minute someone mentions emo music you can give them a lecture on melodramatic teenage outcasts?...
I'm not laughing.
It's so funny that you and your friends can make a girl's life hell and not know anything about the silent battle she might be fighting...
Isn't it funny that you can call emos, punks, and goths the retards but still manage to get through your day without an inch of guilt in your heart?...
......
......
......it isn't funny at all.
HOW YOU CAN CALL A PERSON A POSER? HOW CAN YOU SAY "YOUR NOT EMO" OR "ATTENTION SEEKER" WITHOUT SPENDING A SECOND TRYING TO FIGURE OUT WHY THERE ARE CUTS ON THEIR WRISTS AND WHY THEY SPEND THEIR LUNCHTIMES CRYING INSTEAD OF LAUGHING WITH HER FRIENDS? DO YOU THINK THEY CAN'T HEAR YOU?? DO YOU THINK THEY WOULD RATHER BE LIVING WHATEVER SUCKY LIFE THEY HAD INSTEAD!?!??? HOW CAN YOU THINK LIKE THAT??
Keep on laughing.
Isn't it funny how you can say and do all this without any idea of what is going on in this person's life...
Without knowing her situation with her friends...
Or her family...
Or her LIFE?
BRAVE ISN'T GOING UP ON STAGE AND STRIPPING.
BRAVE IS NOT SAYING A SPEECH...
OR DUMPING YOUR BOYFRIEND.
BRAVE IS...
GOING TO SCHOOL EVERYDAY AND NOT-FOR A SECOND-CARE WHAT THE WHORES AROUND YOU ARE SAYING ABOUT YOUR CLOTHES.
IT'S LISTENING TO YOUR OWN MUSIC AND BEING PROUD OF IT.
IT'S GOING THROUGH EVERY DAY WITH THE THINGS PEOPLE SAY TO YOUR FACE AND BEHIND YOUR BACK AND YOU STILL KEEP QUIET.
IT'S KNOWING WHAT YOUR "FRIENDS" ARE SAYING ABOUT YOU AND STILL CALLING THEM YOUR FRIENDS.
BRAVE IS KNOWING THAT TOMORROW ISN'T A BRIGHT AND HAPPY FUTURE.
IT'S ANOTHER DAY OF BITCHING AND DODGING RUMORS.
Keep on laughing.
~~~~~~~~~~~~~~~~~~~~~~~~~~~~~~~~~~~~~~~~~~~~~~~~~~~~~~~~~~~~~~~~~~~~~~~~~~~~~~
PLEASE READ THIS!!!!!
I am the boy who never finished high school, because I got called a fag everyday
I am the girl kicked out of her home because I confided in my mother that I am a lesbian.
I am the prostitute working the streets because nobody will hire a transsexual woman.
I am the sister who holds her gay brother tight through the painful, tear-filled nights.
We are the parents who buried our daughter long before her time.
I am the man who died alone in the hospital because they would not let my partner of
twenty-seven years into the room.
I am the foster child who wakes up with nightmares of being taken away from the two
fathers who are the only loving family I have ever had. I wish they could adopt me.
I am not one of the lucky ones. I killed myself just weeks before graduating high
school. It was simply too much to bear.
We are the couple who had the realtor hang up on us when she found out we wanted to rent a one-bedroom for two men.
I am the person who never knows which bathroom I should use if I want to avoid getting the management called on me.
I am the mother who is not allowed to even visit the children I bore, nursed, and raised. The court says I am an unfit mother because I now live with another woman.
I am the domestic-violence survivor who found the support system grow suddenly cold and distant when they found out my abusive partner is also a woman.
I am the domestic-violence survivor who has no support system to turn to because I am male.
I am the father who has never hugged his son because I grew up afraid to show affection to other men.
I am the home-economics teacher who always wanted to teach gym until someone told me that only lesbians do that.
I am the woman who died when the EMTs stopped treating me as soon as they realized I was transsexual.
I am the person who feels guilty because I think I could be a much better person if I didnt have to always deal with society hating me.
I am the man who stopped attending church, not because I don't believe, but because they closed their doors to my kind.
I am the person who has to hide what this world needs most, love.
I am the person ashamed to tell my own friends im a lesbian, because they constantly make fun of them.
I am the boy tied to a fence, beaten to a bloody pulp and left to die because two straight men wanted to "teach me a lesson"~~~~~~~~~~~~ please repost this if you think it is wrong to hate them becouse they are gay, lesbian, emo, goth or any thing else becouse hateing them is all wrong!!!!!!!!!!!!!!!!!!!!!!!!!!!!!!!!!!!!!!!!!!!!!! well u ppl just get a sense to stop teasing or any thing else like that!!!!!!!!!!!!!!!!!!!!!!!!!!!!!!!!!!!!!!!!!!!!!!!!!!!!!!!!!!!!!!!!!!!!!!!!!!!!!!!! why do you make fun of them!?!?!?!?!?!?!?!?!?!?!?!?!?!? just exept it not every one is the same!!!!!!!!!!!!!!!!!!!!!!!!! every one is welcomed for who they are! and right now if any of you ppl who do that are reading this and think that im just posting so more pll will like me or something else guess what? i'm a goth/emo/myself (as in no one can be like me in any way) and i have freinds like that so i will welcome any body here and my myspace ( if my perents will let me)~~~~~~~~~~~~~~~~~~~~~~~~~~~~~~~~~~~~~~~~~~~~~~~~~~~~~~~~~~~~~~~~~~~~~~~~~~~~~~~~~~~~~
I'm not bisectual, and its NOT a crime to be bisectual. plz read this, send it to others. And if you hav been shunning them for it, i want u 2 go to that person & and say "I'm sorry. That's say- not mumble, not sarcasticly, don't roll your eyes or look away, but look into their eyes,- because, i tell you the truth, you'll see human eyes stareing back. And that makes all the difference.
~AB
============== i got this off of kunochi_of_the_sand thingy ( i hope you dont mind if i put this on here! i think the same way!!!!!!)==============================================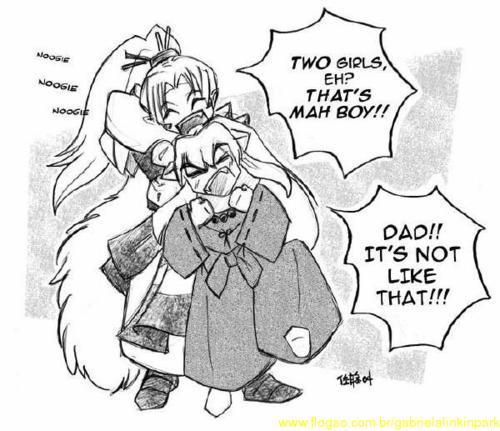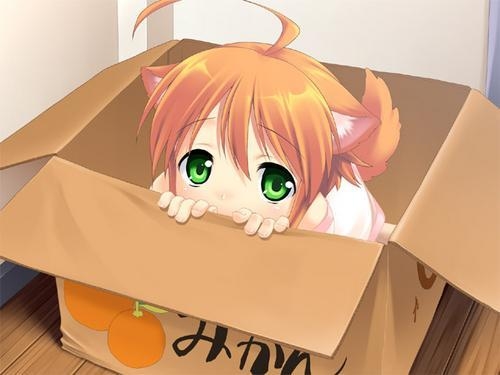 if I told you I was ok would you believe me or see through my lie..."















from Adriane who died
I swear on the river Stix that I will always talk to you every day (unless my dads home) pray and wish for your friends and family. If any one talks bad about you or your friends I will chew them out and beat the living crap out of them. I swear that for all my friends now and forever and for those yet to be. Break there hearts and I'll break you face!
~ Lives past, Memorys fade, Distace get shorter, Tears they fall. I wanted to tell you I love you or what a great freind you are...I'm sorry I have to go...but even my love is far. As this song ends I know you might cry, so I'll say sorry once again before I get wings and fly. As darkness comes over me I cant feel anything. I'm sorry, my love, my queen, my reason I am alive at all.........I'm sorry..~