I'm just figuring things out right now - August 27, 2006, 11:20 PM Eastern Daylight Time (USA).
This site is hosted on a server in Europe isn't it? In Germany to be more specific.
Background 'problems' appear to have been resolved... and without my having to e-mail anyone about the glitch. Excellent!
September 25, 2006, 07:05 AM EDT (USA).
Thursday, November 02, 2006
NOTE: I've removed the link to my website (censored it).
Just finished uploading two new files: 04:11 AM EST, December 26th (2006)
1. ani_20869a.gif - an animated file.
2. new_283x283.GIF - a background tile.
I hope they will 'appear' soon. You know, that "waiting for moderator check" thing.
Oops!
(Eastern Standard Time, not: E. Daylight-savings Time)
Hope I can figure out how to delete comments.
Monday, June 11, 2007
I've decided to 'un-censor' my 'profile' link here... at my Glitter-Graphics User page. Actually it's a link to my newer (MySpace) profile.
I'm also going to 'test post' one of my images using "BB code" below, just to see if I'm interpreting its' use correctly.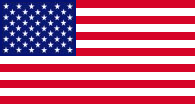 NOTE: added Monday, July 16, 2007
Approx. June 14-15, 2007 - Uploaded three 'old' Animated GIF files today (World, Nuclear Explosion, Fireworks). All were retrieved from deep within the bowls of my 'legacy' Windows98 SE system. They are among the very first 'public' animations I ever downloaded.
- Wednesday, September 12, 2007 - 01:44 AM EDT.
I'm going to 'test' use some of this "
BB
" code here.
phpBB - BBCode guide
Friday, September 14, 2007 - Now that I'm comfortable with, and confident in, using "BB code" here I thought I'd add some interesting links to my Glitter-Graphics 'profile' page.
These are a few links for some of the more Internet savvy web-surfing users who may 'visit' here.
Mozilla.Org
- Home of the Mozilla Project
Alexa
the Web Information Company
Time and Date.com
- home of The World Clock
ODP
- Open Directory Project
Mashable!
- The Social Networking Blog
These links are to websites I personally find interesting, useful, and/or knowledge enhancing (most are for images, are imaging-related, and/or scientific in nature).
Nine Planets
Solar System Tour
Apollo 11
Image Gallery
Welcome to the
NSSDC!
NASA's permanent archive for space science mission data
Science@
NASA - Satellite Tracking
NOAA's
National Weather Service
HubbleSite
-- Out of the ordinary...out of this world.
Prof.
Paul Wiegert
- Dynamics of the Solar System, Celestial Mechanics
ARSEIam
-
ARSE i Am
DHTML and Flash experiments, 3D techniques

March 05, 2008 - a
Note:
for visitors to my G-G user profile.
I'm not that much of a 'social networker' - but I do appreciate the occasional comments made here (and @ some of my graphics) by those of you who choose to do so.
Also I'm quite appreciative of those of you who've also chosen to 'add' me as a friend/buddy - for which I've naturally reciprocated in kind as a courtesy.
Recently, due to one of those rare 'sparks' of inspiration, I decided to dive back in to my 'webpage building' hobby... and after a few days came up with this:
Leinad's G-G Image Exposé Site
¦ Omega
Ω
¦ Devanagari
It's a far easier thing for me to 'perfect what is known' (in my case, HTML 4.01) then it is to plunge (right now anyway) deep into learning a lot more about using BBCode (Bulletin Board Code) here @ my Glitter-Graphics 'user' profile.
Sincerely,
Leinad