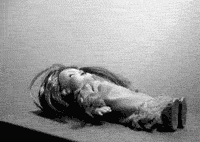 WHAT I AM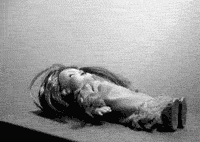 i'm living_zombe.
i'm a girl
i'm unique
i'm inperfect
i'm stilling figuring myself out.
i'm the person who doesn't believe in world peace it's impossible.
i'm the chick who lives in her head most of the time
i'm a nice person to meet i really am.
i'm not afraid to speak my mind.
i'm the kind of person who talks out of there but
i'm understanding
i'm a carnavoir

i'm the person who knows things that i don't think a kid was and is suppose to know..
i'm my own self :D



WHAT I AM NOT


a follwer
a catagorize
a judger
a label
a person who sit on there butt and complain
a person who let's things get the best out of me
a dinosaur







MUSIC I LOVE


BEHEMOTH
AMON AMARTH
PINK FLOYD
THE CASUALTIES
CHEAP SEX
THE MISFITS
SUICIDE SILENCE
BURZUM
MARDUK
1349
CARPTHAIN FOREST
CRADLE OF FILTH
OTEP
THROUGH THE EYES OF THE DEAD
THE BLACK DAHILA MURDER
STATIC X
BURN THE PRIEST
LAMB OF GOD
SLAYER
GORGOROTH
MURDERDOLLS
WEDNESDAY 13
CANNIBAL CORPSE
OBITUARTY
CEPHALIC CARNAGE
GORGUTS
EXPLOSIONS IN THE SKY
SUCIDE COMMANDO
ANTI FLAG
SOCIAL DISTORTION
FOO FIGHTERS
NIRVANA
THE ADICTS
GOREROTTED
BELPHEGOR
ARCH ENEMY
I SHALT BECOME
VELVET CACCOON
SEAR BLISS
DYING FETUS
TORSOFUCK
IMMORTAL
MAYHEM
AND TONS MORE




WHAT I LOVE


music
creativity
writing
shows
gore
ice cream
dolls
moshing




WHAT I HATE


lol omg lmao those things don't extend your vocabulary
sit around and do nothing
people catagorizing me
certain people how catagorizies themseleves
people who don't give me a chance to speak
high school
you just kidding
fall out boy sorry people
people who think they know me but they don't :]





this is just little things that can help you get to know me.
i'm me and only me. i can carry on a conversation.
love me hate me don't give a rats ass
warning i can be brutally honest and a bitch so watch out