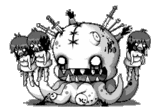 rrae4t9035ygeo353r4wrrrrrae4t9035ygeo353r4wP!NK.PO!SON.
//
my fugly fayce.
//
my loverr.
//
my bestest friend jasmine!
//
What is going on chicka's? I am Rachelle && I am 16 years youngg. My favorite colors are neon pink && black. Buy me some cake on July 7th. I am taken by the most wonderful boy in the world;; Jarred. He is my life. I love him so much.I had a GG account before which I lost all the info to. So I decided to make this page. Lol. Back to Jarred. He is everything I ever wanted. He is the love of my life and we have been together since O8.O6.O8 on a Thursday at about 4:35 pm.<3 Our first date was at In-N-Out Burger. Anyways,I hate copycats,liars,bitches,haters,bullshitters,backstabbers,fakepeople && users. I hope you like my page && if you want an avii ask.<3.<3.<3.<3.<3.<3.<3.<3.</3.<3.<3.<3.<3.<3.<3.<3<3.<3.<3.<3.