Hello buddies.This is The Bff Club.Were we share kindness love & friendship.If you have the same feelings as this club does then this club is great for you.IN order to join you must either post a comment on my profile(www.glitter-graphics.com/ec123456ka)or post it on this profile.Then put your name country & what job you want for this club.Its easy.
THe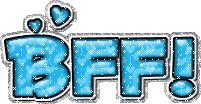 Club is the one for you.















New jobs will be added each three days so look what new jobs there is.








1)
2)
3)
4)
5)
6)
















Even if you are not a creator you can still help create
1)
2)
3)
4)
5)
6)
7)









1) kayla_2026@ymail.com
2) emily_rockz
3)
4)
5)
6)
CLUB WELCOMERS:
1) kayla_2026@ymail.com
2)
3)
4)
5)
6)
Birthday Surprisers:
1)
2)
3)
4)
5)
6)
7)

Name:Tinyie
Adopted:2/12/09
gender:female
# 1
i live here: