I'm Haruna Uchiha, Sasuke's sister, Shino's girlfriend and Iruka-Sensei adopted me, so I'm his daughter. I'm an Evanescence fan, seeing how I have heard almost every one of their songs. My favourite is Going Under. I'm WAY into techno, thx alot DDR. My best friend is my cousin, Kuroko Uchiha, Tobi's little sister. She likes Gaara, and is going to kill me for saying that. NOW 4 SOME PIX~~~!!!!!!!!!!!!!!
Haruna: O.O *nosebleed*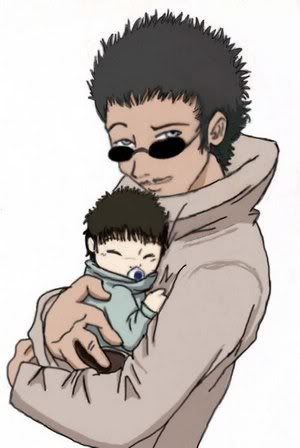 Haruna: Why did ur mom give me this?
Shino: ......... GIVE IT BACK!!!!!!!!
Haruna: AAAAAAAHHHHHHHHHHH!!!!!!!!!