Woot! Beat Symphonia~
Random stuff
Devil's Arms
Side quests
Symphonia guide
Vesperia guide
Names
@@@@@@@@@@@@@@@@@@@@Don't hate me 'cuz I'm beautiful!~
@@@@@@@@@@@@@@@@@
@@@@@@@@@@@@@@@@@Haley/9/23/95/Rawr/(insert random here)/Flynn's Princess
@@@@@@@@@@@@@@@@@My obsessions:Zelos Wilder/ZelosxSheena/Symphonia
@@@@@@@@@@@@@@@@@
FlynnxPeter Pan
/
Flynn and Peter bashing!
/
Just watch
/
Jaden
@@@@@@@@@@@@@@@@@
@@@@@@@@@@
@@@@@@@@@@@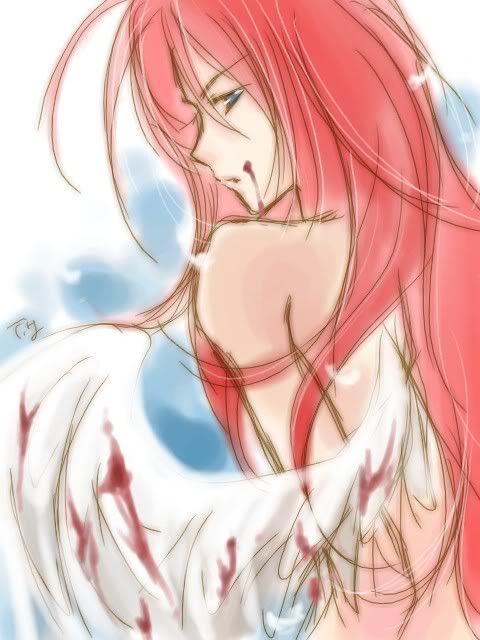 @@@@@@@@@@@@@@@@@@@@@@@@@@@@@@@@@@@@@@@@
@@@@@@@@@@@@@@@@@
Tales of Epic Win
Zelos:The underground sewer. Waste water from the city flows out from here.
Lloyd: This is a pretty good way of sneaking in.
Zelos: Well. Meltokio's gate closes at night. So I used this a lot to get back home.
Colette: ? Why don't you go home until night?
Zelos:...Hmm. If you'd like me to show you I'll be happy to educate you tonight.
Sheena:*blushes then gets mad*
Zelos:*anime sweat drop thing* It was just a joke! Don't get jealous now Sheena. ♥
Sheena:...You've got to be kidding me!
Colette:? Why is Sheena upset?
Raine:You'll understand when you're older.(tales of symphonia)
Zelos: Yeah bow down to the top dog!
Colette: Zelos your a dog?!
Zelos: No thats-
RataEmil: You better be house trained
Zelos: HEY!!(tales of symphonia: dawn of the new world)
Colette: Victory
Lloyd: Belongs to
Sheena: The most
Zelos: Sexy! Dead sexy!(tales of symphonia)
Lloyd: I dont like this "weightless" stuff...it's weird
Zelos: It's fun once u get used to it. Imagine bringing a
girl u like up here~
Lloyd: Huh?
Zelos: You could have fun in ways u cant normally
Lloyd: Like playing tag?
Zelos: >_>' Your boring Lloyd...(tales of symphonia)
Mithos:*kicking Yuan*
~10 minutes later~
Lloyd: Stop it Mithos!(tales of symphonia)
Yuri: Does it matter? I am SO gonna kick your ass!
Flynn: No no no, I'm gonna kick YOUR ass!
Yuri: Oh-ho, it's ON now!(tales of vesperia)
╔═════╗
║:: ██ ::Nintendo
║+ ██ ;; DS
╚═════╝

Niflheim reminders:
Floors with a
red background
you have to
defeat all monsters
, floors with a
Cyan/Light blue background
you just have to find the
Teleporter
, and floors with
dark blue backgrounds
you have to use the sorcerers ring on
pedestals and find the teleporter
.
Candles with
green flame
let you
leave the dungeon
,
blue flame
give you a reward of some
soulfire or Tp/Hp
, and
red flames
give you
items
.
Niflheim record things:
Highest = Stratum: 2 Floor: 8
Most Soulfire = Around 330
Random screen shots
Tales of Vesperia movie
Raven pics <3
Spanish Hikaru and Kaoru!
Spanish thingy
Why Luke is the way he is
KH BBS