IM NOT



my best friend maddy made this ^^^^^^^^^^^^^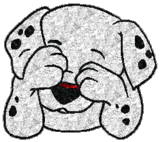 DO YOU TAKE REQUESTS?: no but my friend maddy does rat_lover12

OTHER THINGS YOU NEED 2NO !: im a 12 year old year 7 girl going to highschool next year (Charles campbell) i hate skool,books and reading. the two funniest people in the world are maddy and taylah.
i love the singer p!nk and the colour pink.

DO YOU LIKE ANIMALS?: yes i do i have a staffordshire bull terrer girl tari she was neglected by her old owners;( , a turtle called lucky , 2 fish goldielocks and bubbles and a budgie called jett how i have had since he was a baby . but my friend maddy has lots of pets.

SO WHATS YOUR OPININ ABOUT SKOOL? : eww i hate skool, im really bad at maths. i get introble alot, i mostly hang out with shanis group of her,dee,me,taylah and all the boys , maddy dusent really like hanging out with them so she hangs out with people from her class.

ABOUT MY FRIENDS: well maddy is my best friend we have been friends since last year when she first moved in adelaide but this year we have changed classes =(