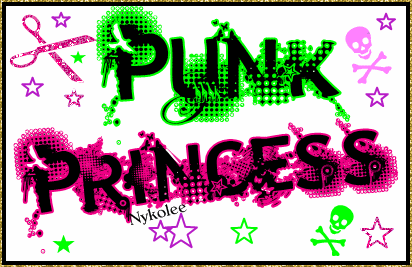 (\__/)
(='.'=) This is Bunny. Put him on your
(")_(") homepage and help him on his
way to WORLD DOMINATION!!!!!
92% of the teen population would be dead if
Abercrombie and Fitch decided breathing wasn't cool!!
~Put this is your profile if you are one of the
8% who would be laughing hysterically instead.

::

MOVIE: ACROSS THE UNIVERSE, Hairspray, wristcutters: A love story, Rock 'N' Roll Highschool, Stick It, The Breakfast Club, Napolean Dynamite, JUNO

Music:: My Chemical Romance, Dollyrots, Fall Out Boy,Bikini Kill, Panic! At The Disco, Good Charolate, Cobra Starship, Say Anything, and The Beatles, Cute is what we aim for, Plain white tees, Head Automatica.

FOOD:: Strawberries

Quotes~~~*
Love is the closest thing we have to magic~Aquamarine
Sick of crying tired of trying yeah i'm smiling but in the inside i'm dying"
These walls are painted red. She put a bullet in her head. 'Goodbye, goodbye, goodbye, goodbye.' was all she said..."
Smiles are no more than ( empty love )
Just live and breathe and try not to die again
Turn on the shower
lock the door
fall upon the tile
and cry once more
grab a towel
damp the sounds
don't let a soul hear
that you're breaking down
there's a girl,
in my mirror crying tonight,
and there's nothing I can tell her,
to make her feel alright
I'll carve your name into this bullet so everyone will know
you were the last thing going through my mind
I'm gonna draw a picture, a picture with a twist, I'll draw it with a razor blade, I'll draw it on my wrist.
My soul flows sadly through these gashes in my wrists.
Some say there is no life after death but I say there Is no life after birth.
Two shots of hate from a mouth as loud as a gun,
like an assasin ... who does it for fun.
"You wrote the book on silent eyes, well I wrote this song to say goodbye."
1 heartbreak. 2 eyes crying. 3 words never said again. 4 hands that won't be held. 5 mornings i'll pass him in the halls. 6 love notes ripped and torn. 7 days a week you'll think of him. 8 sad songs at night before you go to sleep. 9 wishes that never came true. 10 years before he realizes that it has always been you; Mathematically loving someone is not as easy or as simple as algebra.
My life is crumbling around me, and all I can do is watch the sand sift through my shaky fingers. Everything I touch is destroyed in a matter of days. I am a plague, cursing all those around me. I am scorned every waking minute of every blazing day. With a fake smile on my face, and tear stains in my heart, I make the best of each day. Less painful than the wicked truth. Life spiralling out of control . . . why won't it stop? When will it end? The time is now. I must leave you. And never forget — I love you. No matter what."
╔═╦══╦═╗ Put this on your
║╩╣║║║║║ profile if you are or support
╚═╩╩╩╩═╝ emo

Why can't we be like:
Romeo & Juliet
Adam & Eve
Barbie & Ken
Fred Flintstone & Wilma Flinstone
Homer Simpson & Marge Simpson
Anthony & Cleopatra
Tarzan & Jane
Mickey & Minnie
♥♥♥♥♥♥♥♥♥♥♥♥♥♥♥♥♥
True About Emo, n Emo Kids
1_emo kids also laugh but not all time.
2_emo is not all about cutting ur self and suicide.
3_emo kids wear special emo clothes n those are a bit important but the inside care more than the outside.
4_none emo is "bad" with some one who doesn't say bad things about them.
5_emo is love and peace, n that's make it cute.
6_emo kids are not gays!! they could be bisexual but not all of them!
7_"emo is not a style, it's a state of mind"
8_emo kids are ppl too
9_emo is a society not an steriotype!
10_emo kids are normal, couse they r humans, reals, diferents with points in comun eachother.
so, don't mess with emo kids!!
*if u are agree with this put it in ur profile*((AnNemOpRiNxExAnGeLiC)littangel)

~~~~BOYS~~~~~~
♥♥♥▼▲●●♫♫ღღ♥♥♥
Brendon Urie
Sonny Moore
Alex Evans
Gerard Way
Frank Iero
Pete Wentz
Johnny Depp
Shaant Hacikyan
Ryan Ross
Josh Farro
Gabe Saporta
Bert Mccraken
Quinn Allman
Bam Margera
Billie Joe Armstrong
----♥♥-♥♥----Put This
---♥♥---♥♥---On Your
---♥♥---♥♥---glitter-
---♥♥---♥♥---Graphics if
---♥♥---♥♥---You Know
----♥♥-♥♥----Someone
-----♥♥♥-----Who Died
----♥♥-♥♥----Of
---♥♥---♥♥---cancer
READ THIS NOW!!!
I am the boy who never finished high school, because I got called a fag everyday
I am the girl kicked out of her home because I confided in my mother that I am a lesbian.
I am the sister who holds her gay brother tight through the painful, tear-filled nights.
We are the parents who buried our daughter long before her time.
I am the man who died alone in the hospital because they would not let my partner of
twenty-seven years into the room.
I am the foster child who wakes up with nightmares of being taken away from the two
fathers who are the only loving family I have ever had. I wish they could adopt me.
I am not one of the lucky ones. I killed myself just weeks before graduating high
school. It was simply too much to bear.
We are the couple who had the realtor hang up on us when she found out we wanted to rent a one-bedroom for two men.
I am the person who never knows which bathroom I should use if I want to avoid getting the management called on me.
I am the mother who is not allowed to even visit the children I bore, nursed, and raised. The court says I am an unfit mother because I now live with another woman.
I am the domestic-violence survivor who found the support system grow suddenly cold and distant when they found out my abusive partner is also a woman.
I am the domestic-violence survivor who has no support system to turn to because I am male.
I am the father who has never hugged his son because I grew up afraid to show affection to other men.
I am the home-economics teacher who always wanted to teach gym until someone told me that only lesbians do that.
I am the woman who died when the EMTs stopped treating me as soon as they realized I was transsexual.
I am the person who feels guilty because I think I could be a much better person if I didnt have to always deal with society hating me.
I am the man who stopped attending church, not because I don't believe, but because they closed their doors to my kind.
I am the person who has to hide what this world needs most, love.
I am the person ashamed to tell my own friends im a lesbian, because they constantly make fun of them.
I am the boy tied to a fence, beaten to a bloody pulp and left to die because two straight men wanted to "teach me a lesson"
---IF YOU BELIEVE THAT HOMOPHOBIA IS WRONG... REPOST THIS
"TRY NOT 2 CRY"
Mommy.. Johnny brought a gun to school,
He told his friends that it was cool,
And when he pulled the trigger back,
It shot with a great crack.
Mommy, I was a good girl, I did What I was told,
I went to school, I got straight A's, I even got the gold!
But Mommy, when I went to school that day,
I never said good-bye,
I'm sorry Mommy, I had to go, But Mommy, please don't cry.
When Johnny shot the gun, He hit me and another,
And all because Johnny, Got the gun from his older brother.
Mommy, please tell Daddy; That I love him very much,
And please tell Zack; my boyfriend; That it wasn't just a crush.
And tell my little sister; That she is the only one now,
And tell my dear sweet grandmother; I'll be waiting for her now,
And tell my wonderful friends; That they always were the best;
Mommy, I'm not the first, I'm no better than the rest.
: Mommy, tell my teachers; I won't show up for class,
And never to forget this, And please don't let this pass.
Mommy, why'd it have to be me? No one deserves this,
Mommy, warn the others, Mommy I left without a kiss.
And Mommy tell the doctors; I know they really did try,
I think I even saw a doctor, Trying not to cry.
Mommy, I'm slowly dying, With a bullet in my chest,
But Mommy please remember, I'm in heaven with the rest.
Mommy I ran as fast as I could,
When I heard that crack, Mommy, listen to me if you would,
I wanted to go to college, I wanted to try things that were new,
I guess I'm not going with Daddy, On that trip to the new zoo
I wanted to get married, I wanted to have a kid,
I wanted to be an actress, Mommy, I wanted to live.
But Mommy I must go now, The time is getting late,
Mommy, tell my Zack, I'm sorry but I had to cancel the date.
I love you Mommy, I always have, I know; you know it's true,
And Mommy all I wanted to say is, "Mommy, I love you."
****In Memory of The Columbine Students Who Were Lost****
Please if you would,
Pass this around,
I'd be happy if you could,
Don't smash this on the ground.
If you pass this on,
Maybe people will cry,
Just keep this in your heart,
For the people who didn't get to say "Good-bye".
Now you have 2 choices,
1) Pass this on, and show people you care, repost as "Try Not To Cry"
2) Dont send it, and you have just proven how cold-hearted you really are.