I'm NOT online!!!!!!!! :(

Last logged in: 3/11/2009
I HATE CHAINMAIL!!!!!! DON'T SEND ANY TO ME!!!!!! i like getting commentz and pix though...
----♥♥-♥♥----Put This
---♥♥---♥♥---On Your
---♥♥---♥♥---Glitter-
---♥♥---♥♥---Graphics if
---♥♥---♥♥---You Know
----♥♥-♥♥----Someone
-----♥♥♥-----Who Died
----♥♥-♥♥----Of
---♥♥---♥♥---Cancer
╔═╦══╦═╗ Put this on your
║╩╣║║║║║ profile if you are or support
╚═╩╩╩╩═╝ Emos
()_()
(///- )
() : ()
(") (")Put Emo Bunny On Your Page
If U Feel Srry 4 him!
(Y)
(';')
(")(") help bunnie and his cousin below (bunny) rule the world!!!
(\__/)
(='.'=) This is Bunny. Put him on your
(")_(") homepage and help him on his
way to WORLD DOMINATION!!!!!
92% of the teen population would be dead if
Abercrombie and Fitch decided breathing wasn't cool!!
~Put this is your profile if you are one of the
8% who would be laughing hysterically instead.
PLZ COMMENT ON THE GRAPHICS THAT I UPLOADED!!!!!!!!!
Napolean Dynomite ish a good movie. Hoodwinked ish a good movie.
If u wanna add me...let me kno. If u wanna change me from friend 2 idol (4 example) u can...just let me know that u did. Plz do dis!! Thanx lotz!!
This 4 me and all January ppl (I was suppozed 2 be a Febuary person. :o) There r things in here that r not true about me...4 example i'm fugly, and my reputation (in skool anyway) is pesent and there r many difficulties in studying and i just may seek 4 revenge...it depends though, but besides that everything else is basically right!!!:
♥ JANUARY =SHYNESS
Fun to be with. Loves to try new things. Boy/girls LOVE you. You are very hott. Secretive. Difficult to fathom and to be understood. Quiet unless excited or tensed. Takes pride in oneself. Has reputation. Easily consoled. Honest. Concerned about people's
feelings. Tactful. Friendly. Approachable. Emotional temperamental and unpredictable. Moody and easily hurt. Witty and sparkly. spazzy at times. Not revengeful. Forgiving but never forgets. dislikes nonsensical and unnecessary things. Guides others physically and mentally. Sensitive and forms impressions carefully. Caring and loving. Treats others equally. Strong sense of sympathy. Wary and sharp. Judges people through observations. Hardworking. No difficulties in studying. Always broods about the past and the old friends. Waits for friends. Never looks for friends. Not aggressive unless provoked. Loves to be loved. Easily hurt but takes long to recover. Repost this in the next 5 mins and your reputation will boost someway in
the next 12 days
I waz suppozed to be born in Febuary...so here's wat I probobly would have been like if I waz:
♥ FEBRUARY = SMARTS
Abstract thoughts. Loves reality and abstract. Intelligent and clever. Changing personality. Attractive. sexiest out of everyone.A real speed demon. Has more than one best friend.
Temperamental. Quiet, shy and humble. Honest and loyal. Determined to reach goals. Loves freedom. Rebellious when restricted. Loves aggressiveness. Too sensitive and easily hurt.
Gets angry really easily but does not show it. Dislikes unnecessary things. Loves making friends but rarely shows it. Daring and stubborn. Ambitious. Realizing dreams and hopes. Sharp. Loves entertainment and leisure. Romantic on the
inside not outside. Superstitious and ludicrous. Spendthrift. Tries to learn to show emotions. Repost this in 5 mins and you will talk to someone new and realize that you are a perfect match.
Name: None of your business
Nickname: N/A
Birthday: January 31, 1993
Age: u do the math <3
Birthplace: New York, USA
Hair color: Brown
Eye color: Hazel
Gender: Female
Religion: Jewish
Favorite baseball team: New York Yankees
Favorite color(s): Black, Red
Favorite place(s): My room, Kinnokunya Bookstores, Mitsuwa
Lest favorite place(s): School
Pets at home: None(I used to have 2 cats , a dog , and 6 hamsters)
Favorite TV show: Naruto
Fave character from fave TV show: Kakashi (GO CAPTAIN OBVIOUS!!)
Second favorite TV show: House
Other TV shows I like: InuYasha, Zatch Bell!, Full Metal Alchamest, Family Guy, Futurama, and Welcome Back Kotter
Favorite Radio Station: N/A
Hated Radio Stations: Smooth Jazz CD 101.9
MUSIC VIDEO'S!!!!!!!!!!!!
Me Against The World (Naruto style)
Simple Plan:
I'm Just A Kid
Simple Plan:
Welcome To My Life
Simple Plan:
U & UR Hand
Pink:
Who Knew
Pink:
Dizzy (House style)
Goo Goo Dolls:
Iris (Naruto style)
Goo Goo Dolls:
(You Want To) Make a Memory
Bon Jovi:
Good Riddance (Time of Your Life)
Green Day:
Dance Floor Anthem
Good Charlotte:
Misery Buisness
Paramore:
Face Down
Red Jump Suit Apparatus:
Big Girls Don't Cry
Fergie:
END OF MUSIC VIDEO'S!!!!!!!!!!!
KAKASHI PIX!!!!!!
The following is a Kakashi Hatake quote:
Kakashi- "I will not allow my comrads to die,
THAT
is absolute."
There u have it...a Kakashi Hatake quote.
This is mie favorite show (I love this show)!!!!!:
Until the last sun sets...that's how long I'll love Kakashi...and certinly longer if there is such a thing!!:
hmmm...i wonder if i could b as good of a ninja as Kakashi...*thinx and shakes head*:
AHHHH!!! Kakashi's stalking me!!!!!:
u heard him everybody!!!!!! He doesn't care!!!!:
Yep...more Kakashi everybody. Suck it up and deal with it!!:
OMG!!!!!! DDR Kakashi style!!!!!!:
Hey look!!!!!! He's danceing!!!!!!!!:
Look!!!!!!!! He's still danceing (except this time 4 his fave book)!!!!!!!!:

Watch this everybody!!!! Kakashi is gonna dance some more 4 us!!!!!! YAY!!!!! More Kakashi TV!!!!!!!:
Well, he's STILL dancein'...lol!! No movements this time though. I LIKE 2 MOVE IT MOVE IT!!!!!!:
Help Kakashi rule the world!!!:
i've seen many versions of Kakashi Yu-Gi-Oh! cards...this is one of them:
If da police asked Kakashi 4 his ID card dis is wat day would get:
Can someone translate this 4 me and since when did I get a sex change???????? lol:
Ish Kakashi: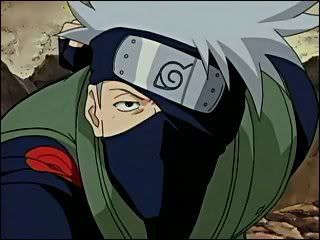 YAY ME!!!!!!!!:
HOLY CRAP!!!!!: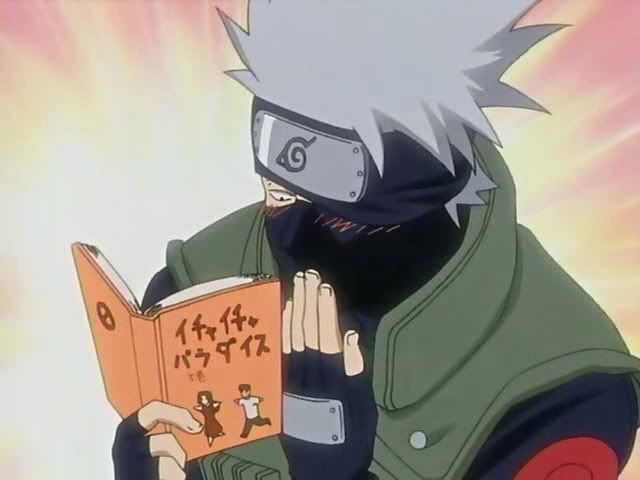 If u get a chance watch Iris, A Kakashi Tribute...it's really good!!! Don't 4get 2 have the sound up!!! (clicky clicky):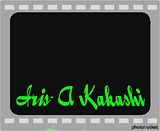 END OF KAKASHI PIX!!!
PIX OF ANKO AND KAKASHI!!!!!!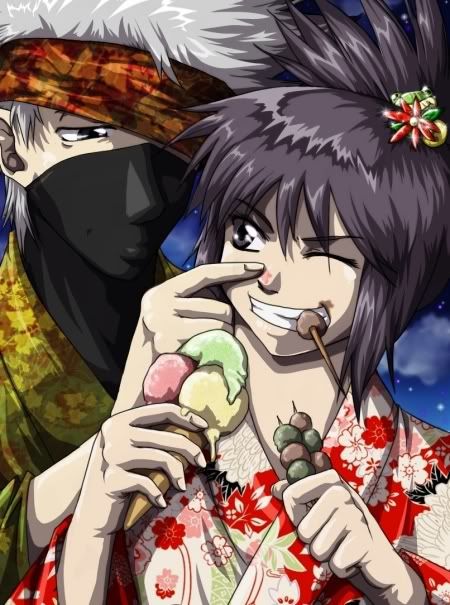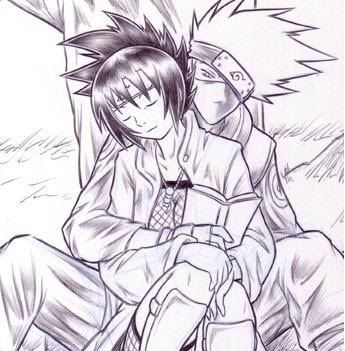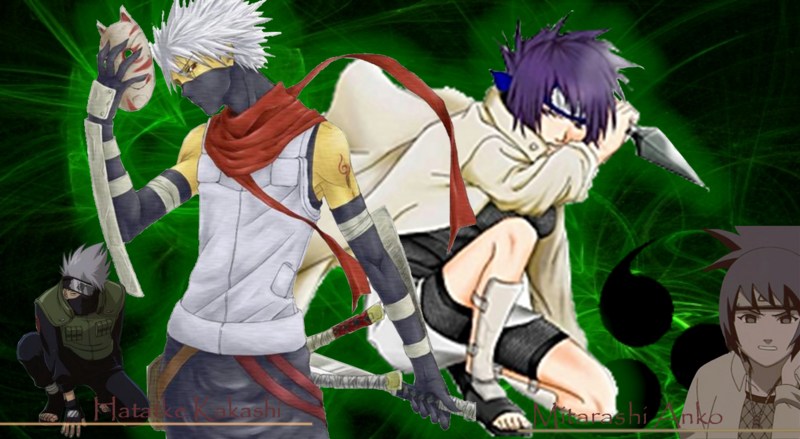 END OF ANKO AND KAKASHI PIX!!!!!
TRIBUTE TO THE 3rd HOKAGE!!!
This is mie tribute thinggy 2 the 3rd hokage,'cuz as u may know...he is dead *cries*:
The tribute continues!!!:
Obviusly the 3rd Hokage isn't the only 1 who made in to his tribute!!! lol: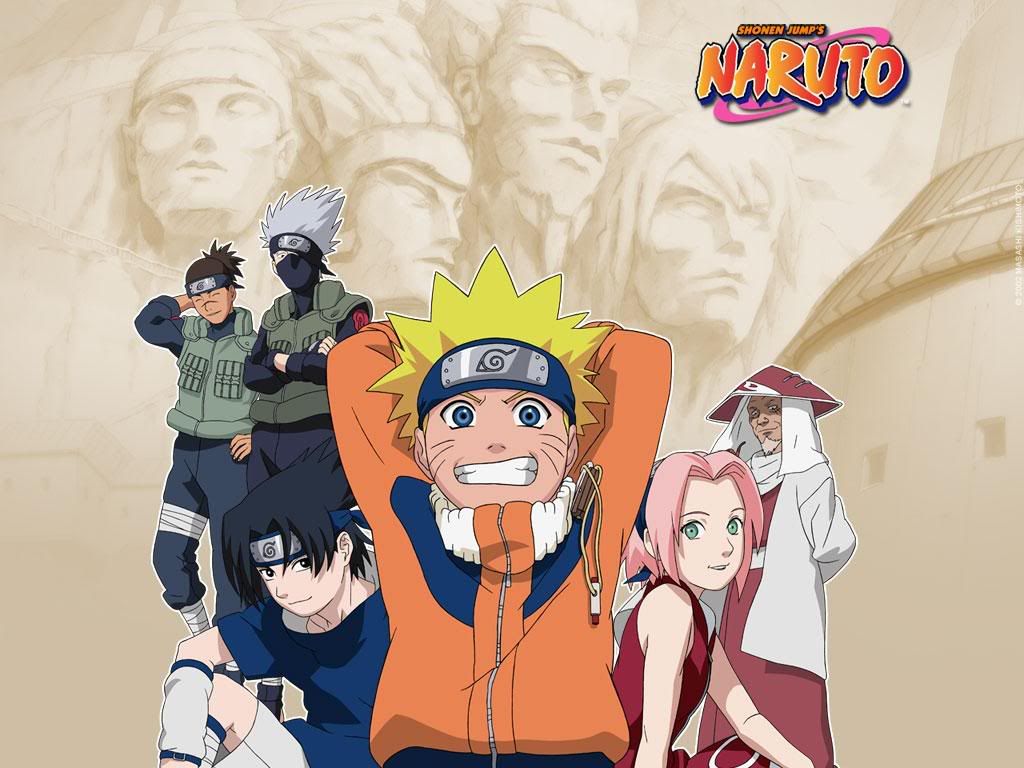 END OF TRIBUTE TO THE 3rd HOKAGE!!!
HOUSE PIX!!!
Veiwer discretion advised (My second favorite show...I love this show!!!)!!!: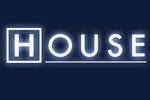 What is there to say about this guy except that he's AWESOME!!!!: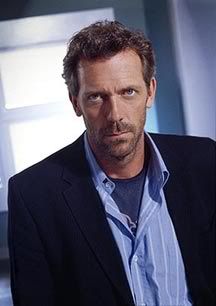 uuhhmm...OK!!!!:
OMG!!!!!! I'M GONNA B NEXT!!!!!! DON'T LET HIM FIND ME!!!!!!!! IM 2 YOUNG TO DIE!!!!:
HE'S SELECTING HIS WEAPON OF CHOISE SOZ HE CAN KILL!!!!!:

This pic reminds me of those "Got Milk?" commercials:
WTF? Do I even wanna know???: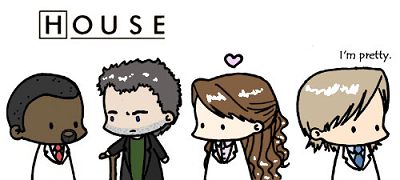 Ish House & Co.: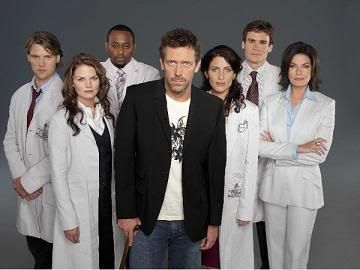 Here he is wit his cane: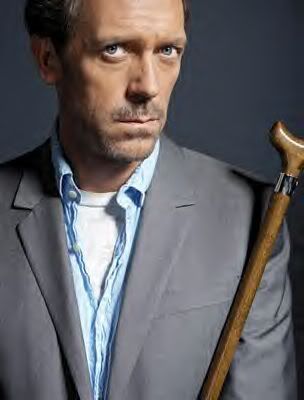 END OF HOUSE PIX!!!
DEPRESSION PIX!!!
4 those of u wondering if i'm hiding anything under all the hyperness...i am. this might welcome u 2 mie world: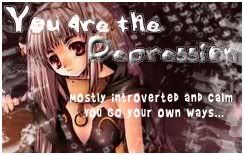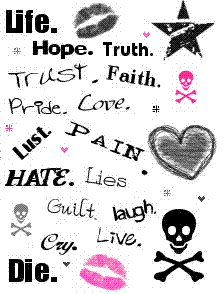 Is there a cure for all the emptyness i feel????????
have u ever felt like some1 u really care about is going to b taken away from u at any second, and there's nothing u can do to stop it??? that's how i feel...but i guess im pretty optomistic 4 a pessimist.
y do I feel like something is still missing?!?!?!?!?!?!?!?!?!?!?!?!?!?!?!?!?!?!?!?!?!?!?!?!?!?!?!?!?!?!?!?!?!?!?!?!?!?!?!?!?!?!?!?!?! I feel so lost...so confuzed. I wanna cry, but 4 some reason my eyes wont produce tears (I kno I can cry naturally 'cuz I've done it before...ok that sounded wrong...ew). It's hard 4 me 2 describe how I feel but it's pretty shitty, I can tell u that. It's like feeling depressed all the time, and not knowing y...it's so wierd, and I hate it.
END OF DEPRESSION PIX!!!